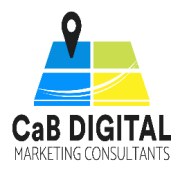 What's Up Indiana Pa? is a local business directory for the residents of Indiana County and surrounding communities.  When you are looking for and needing a LOCAL business, restaurant, unique shop, or home service, we hope you will choose to start your search with our What's Up Indiana Pa business directory – Where Awesome Local Shops Are Found and Amazing Deals Are Waiting from Each Local Business We Feature!
Hi, I'm  Connie A. Bence, owner of CAB Digital Marketing Consulting Services.  As a local business owner right here in Indiana, Pa., my goal is to provide a resource to find great products and services from small to mid size businesses throughout our towns and areas located in our amazing Indiana Pennsylvania County!
Supporting Local Businesses is more important today than ever before! Your family, friends, neighbors, and local community need local businesses to survive so the communities around them continue to be strong and make it through this unprecedented time.
BUY LOCAL- SUPPORT LOCAL- BE LOCAL
We are adding new business listings regularly, so stop by often!